Welcome To Miller Transportation Group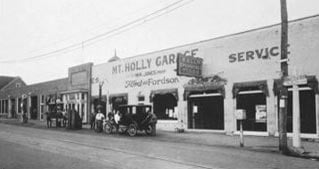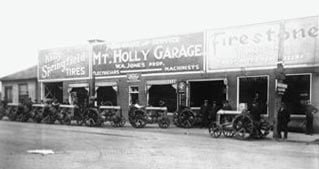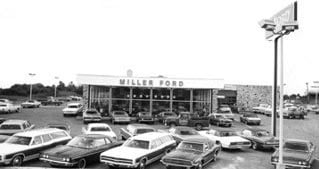 The Miller Transportation Group
The Miller Transportation Group began in 1912 as a small Ford dealership and has grown to a company that has over $200 million in revenues today. It is a family-owned business that has entered its third generation and Miller Transportation Group has positioned itself as the only company in its industries to offer a purchase or lease of anything from a small car to a sleeper tractor and trailer.
Miller is uniquely positioned to handle all of your company's transportation needs from the acquisition and maintenance of all of your delivery trucks to the vehicles your sales staff, service staff, and managers drive. As an independent company with a flat management structure, we can offer unique solutions to any need that your company might have.
Miller Truck Leasing
Miller Truck Leasing has the experience, equipment and expertise to partner with your business in providing customized, distinguished transportation solutions. Since 1912, the Miller Truck Leasing family has worked hard to build and maintain its enviable reputation as a provider who is "Large Enough to SERVE – Small Enough to CARE".
Simply put, Miller Truck Leasing provides its clients the equipment, expertise and service that afford them the advantage of a dependable, efficient and cost-effective transportation system. We've been a respected provider of transportation services since 1912. Our experience and full line of leasing services, backed by the commitment of a family owned/operated business, makes Miller Truck Leasing the right choice for your commercial leasing needs.
Miller Dedicated Services
Miller Dedicated Services specializes in providing customized dedicated contract carriage solutions for any type of fleet. With a Miller Dedicated fleet, you have the comfort of knowing all aspects of your transportation needs are being managed so that you can concentrate on essential core business matters.
Transportation costs continue to rise and the complexities of fleet ownership can be overwhelming. Our understanding of fleet management offers you a distinct competitive advantage. We work with customers of all sizes, and we offer solutions that will ensure you contain and control transportation costs while continuously improving service to your clients.
Miller Auto Leasing
Miller Auto Leasing provides finance leases to companies for any of their transportation needs. This division leases any make or model from a small car to a van to a large truck. Miller Auto Leasing typically leases cars or trucks to companies that need vehicles for servicing their customers, vehicles for ownership, managers, or sales staff to drive, and companies that want to manage their fleet expenses in a straight-forward, budgeted fashion.
Miller can handle your needs anywhere in the United States and will handle getting the vehicle to you and disposal of the vehicle at the end of the lease term. Your company will simply select and spec any vehicle you want with one of our account managers and you will use the vehicle while it is new and give it back to us when its term has expired.
Miller Ford Lincoln
Miller Ford Lincoln started as the Mt Holly Garage in 1912 and has grown into the premier Ford dealership in the Philadelphia area. Our spectacular facilities include 14 acres of inventory, drive through service lanes, brand new, state-of-the-art buildings, and, most importantly, a warm and caring staff. The Miller dealerships offer customers the chance to purchase and shop in a friendly, hassle-free environment. On-line, Miller Ford Lincoln boasts a Customer Care Department that can handle any vehicle needs you might have without stepping into the showroom. Our service facilities include 33 bays of factory-trained, meticulous technicians that care for your car or truck like it was their own.
Miller Subaru
Miller Subaru is South Jersey's Subaru leader. Our customer satisfaction scores lifted us to the #1 Customer Satisfaction rating in the state for all Subaru retailers. We have a newly renovated, state-of-the-art facility with 14 service bays and a staff of experienced and highly-trained technicians to handle any of your service needs. Miller Subaru also boasts a Customer Care Department that can handle any vehicle needs you might have without stepping into the showroom.
We appreciate your interest in Miller Truck Leasing and look forward to the opportunity to serve your transportation needs in the future!