Miller Full Service Truck Leasing
Miller Truck Leasing has the experience, equipment, and expertise to partner with your business in providing customized, comprehensive transportation solutions. Since 1912, the Miller Truck Leasing family has worked hard to build and maintain its solid reputation as a provider who is "Large Enough to SERVE – Small Enough to CARE".
Simply put, Miller Truck Leasing provides its clients the equipment, expertise and service that affords us the advantage of a dependable, efficient and cost-effective transportation system. We've been a provider of transportation services since 1912. Our experience and full line of leasing services, backed by the commitment of a family owned/operated business, makes Miller Truck Leasing the right choice for your commercial leasing needs.
Lease Credit Application
Comprehensive Leasing Capabilities
From the determination of what equipment will most efficiently match our clients' needs, to unparalleled vehicle maintenance and the complete handling of all compliance and regulatory reporting issues, Miller Truck Leasing clients can be assured that their needs are covered. Our comprehensive leasing capabilities include:
---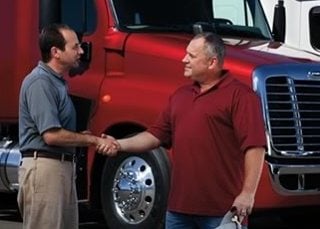 Vehicle Engineering
Let Miller Truck Leasing's experienced and dedicated experts assist in developing the right transportation coverage for your company. Our professionals can assist with determining what type of truck, size, brand and spec most efficiently meet the demands of your business. Our expertise will work for you to assure the best coverage and value for your transportation needs.
---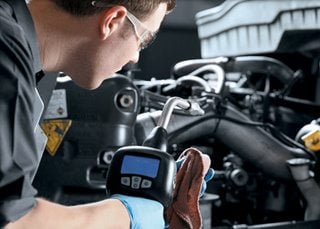 Preventive Maintenance Inspections
All Miller Truck Leasing equipment is maintained to exacting standards by our in-house, trained and certified master technicians. Vehicle maintenance is scheduled and performed on strict monthly or mileage intervals, assuring our clients reliable and safe equipment operating at peak performance. Our technicians regular participation in professional training courses and re-certification classes assures proficiency with the latest developments in technology. Our technicians are held to the highest standards so our customers' vehicles are ready to work at maximum efficiency and performance.
---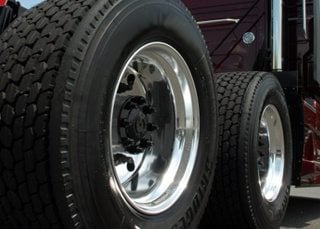 Labor, Parts and Tires
Miller Truck Leasing provides all parts, labor, and tires – at no additional charge. There are no surprises or hidden, extra charges. If a part is required for maintenance or repair, we take care of it. And, regardless of the time involved, the labor is included.
---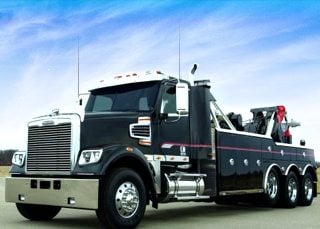 Breakdown and Road Service
Miller Truck Leasing is available to your drivers 24 hours a day, 7 days a week. We realize that your truck needs to be on the road so that your customers' needs can be met. We are proud of our unmatched service record, with response times that are some of the best in the industry. Miller Truck Leasing knows that when you're in a pinch, you need exceptional service. You'll get quick, complete service by an experienced, knowledgeable specialist. At Miller Truck Leasing, we care about your driver, your equipment, your cargo, and your customers.
---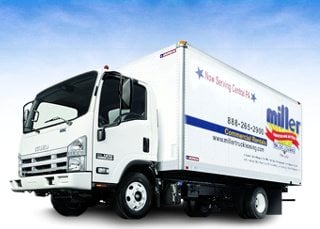 Substitute Vehicles
If your lease vehicle is down for repairs, Miller Truck Leasing will keep you rolling. We will provide a substitute truck for you while your truck is out of service so that your operations are not disrupted. Many companies choose Miller for the security of being able to run their business without interruption.
---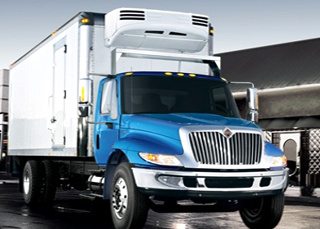 Refrigeration Specialists
Miller Truck Leasing is a respected refrigeration specialist, where two-thirds of our fleet is involved in refrigerated distribution. Our large commercial lease and rental fleet is comprised of a wide variety of refrigerated straight trucks and refrigerated trailers, available under any term you require. Miller Truck Leasing is an industry leader in refrigeration service. Our refrigeration specialists are certified technicians who have received training directly from Thermo-King and Carrier. They bring extensive manufacturer know-how and specialized experience to the clients we serve. When you turn to Miller Truck Leasing for your refrigeration needs, you'll feel the difference!
---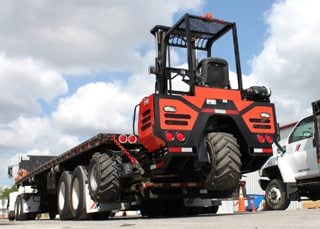 Miller Boom and Forklift Services
Did you know that Miller offers maintenance on Booms and Tow-Behind Fork Lifts? Miller is your one-stop shop for maintenance on your truck. You won't need to drive your truck to 2 different vendors and wait days to use your asset. Our shops are open for at least 2 full shifts at every location so that we can perform truck maintenance around your operating schedule, on both the truck and the specialized equipment that is attached to it.
---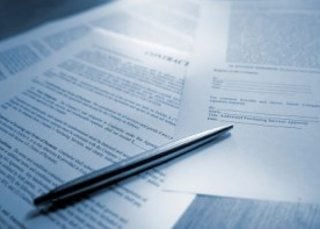 Licensing, Permits and Fuel Tax Reporting
Miller Truck Leasing takes the 'red' out of red tape when dealing with local, state and federal agencies. Whether it's licensing, permitting or fuel tax reporting, we're experienced, knowledgeable and current on regulatory requirements. Our dedicated regulatory specialists can handle it all for you – completely and efficiently. Leave the stress and time consuming reporting requirements to us — and get back to the business of your business!
---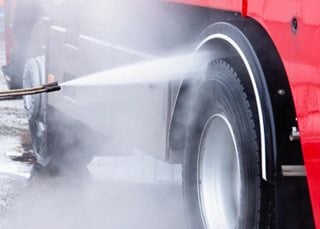 Vehicle Identification and Washing
Miller Truck Leasing is experienced at maximizing the impact of vehicle identification and can assist you with tailoring a new design or incorporating existing logos on leased vehicles. Vehicles can be customized with your company's lettering and logo, increasing exposure in your markets and maximizing your advertising dollars. Regardless of the intricacies of design, Miller Truck Leasing can provide 'spot on' decal art, professionally configured and seamlessly applied to optimize both your message and the available space on your leased vehicles.