Why Choose Miller Leasing
Miller has served the needs of its customers through many generations since 1912. We are the largest, privately held truck leasing company in the Northeast, but we are still a family-owned company which is small enough to always pay attention to all of our customers.
We are well-known in our industry for have a customer retention rate that hovers around 100% every year. We will spec the proper truck or trailer for your company's needs and we will make sure that your customers are able to receive their products on time with our industry-leading maintenance programs and services.
What Our Customers Say
---

"Fedway Associates, Inc. has been a customer of Miller Truck Leasing since January, 2001 when we outsourced our trucking to them for our Mount Laurel distribution center. Having Miller on board has been like having our own in house expert when it comes to our fleet management. Miller provides our company with equipment under long term leases as well as short term rentals to meet peak delivery demands. We also rely upon Miller to assist us with our longer term fleet management and planning. Miller continuously provides quality equipment and exceptional service making the trucking side of our business transparent. Their dependability and reliability is second to none making them the consummate professionals in the trucking business. The most impressive thing about Miller is that when something does go wrong, they get on it right away and get it fixed. They are very attentive from the top on down. We value our relationship with Miller Truck Leasing and would highly recommend them to any interested parties."
---

"I have been working with Miller Transportation Group exclusively for 11 years and I can only say that the organization takes pride in providing outstanding customer service and support for our organization. We lease our cars and heavy trucks from Miller and they have always gone above and beyond our expectations in both helping us to specify the appropriate vehicle for a good value and servicing the vehicles after delivery. We have leased with the national companies and have been disappointed with their requirements and constraints. As a family owned business, Miller has proved time and again that they have the flexibility and desire to help us through the challenges that we face every day. I truly appreciate that Miller's attention and dedication to satisfying our vehicle needs make our company better."
---

"The Miller Family and Miller Truck Leasing have been servicing The Anderson Family and Haddon House Food Products, Inc. since 1972.
Haddon House Food Products is a specialty food distribution company incorporated in 1960. In 1972 when we began our relationship with Miller Truck Leasing we leased approximately 10 tractors and trailers. Today Miller Truck Leasing provides Haddon House with over 150 tractors and trailers and maintains satellite maintenance facilities at both of our distribution centers located in Richburg, South Carolina and Howell, New Jersey. In addition, to providing our logistical services, Miller leases numerous automobiles to our corporate personnel and sales force.
Throughout the years, we have been approached by numerous truck leasing companies. It is the outstanding service, well maintained equipment, ethical business practices, competitive pricing and their willingness to partner in our continual growth that has kept us with Miller Leasing Co. for 38 years.
On behalf of our family and our company, we are honored to provide Miller Leasing with our highest recommendation and offer our sincere thanks for the many years of outstanding service provided to our company."
---

"In the 22 plus years we here at J. Ambrogi Food Distributers, Inc. have been dealing with Miller Truck Leasing… from sales to service they go above and beyond the call of duty to see the customer is number 1, first and foremost."
---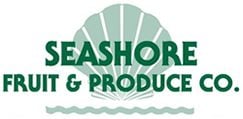 "Miller Truck Leasing provides our company with a service level necessary to succeed in todays business environment. Our transportation needs are completely taken care of by the Miller team- it is unrealistic to assume you will not have issues when you run trucks as hard as we do- the difference is the way Miller handles the problem- One call and whatever the issue is, it is addressed and taken care of."