Rental Vehicle Types
Call 1-888-265-2900 to speak with a representative today!
Miller Truck Leasing offers a full range of daily rental trucks and tractors built with safety and fuel efficiency in mind. All of our equipment is late model and supported by our 24-hour emergency road service. Whether you need equipment for a day, a week or a month, Miller Truck Leasing has the vehicle(s) to fit your needs. For reservations, call 888-265-2900.
Tandem Axle Sleeper Tractor
Various size sleeper cabs
Overdrive Transmission
AM/FM Stereo
Power Steering
Air-ride Suspension
Upgraded Interior
Aerodynamics
Air Conditioning
Professionally spec'd for commercial needs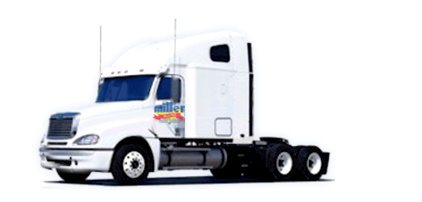 Tandem Axle Conventional Tractor
Overdrive Transmission
AM/FM Stereo
Power Steering
Air-ride Suspension
Upgraded Interior
Aerodynamics
Air Conditioning
Professionally spec'd for commercial needs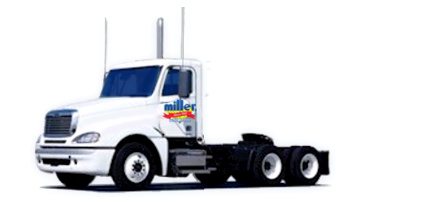 Single Axle Conventional Tractor
Overdrive Transmission
AM/FM Stereo
Power Steering
Upgraded Interior
Aerodynamics
Air Conditioning
Professionally spec'd for commercial needs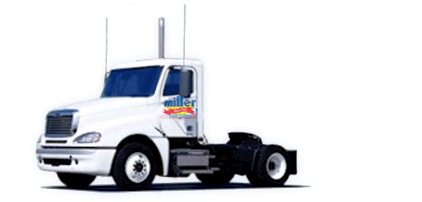 Straight Truck - Reefer Body
Various Length Bodies
26,000lb or 33,000lb GVW for non-CDL or CDL use
Tuck-a-way liftgate or ramp on some trucks
Heavy duty cooling capacity
AM/FM Stereo
Driver Side Air-Ride Seats
Full Air Brakes
Air Conditioning
Professionally spec'd for commercial needs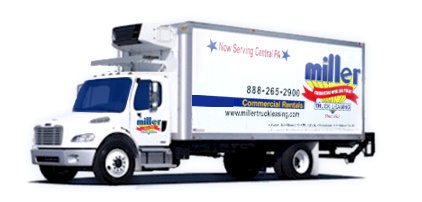 Straight Truck - Dry Van Body
24' & 26' Body
210 HP Engine
26,000lb or 33,000lb GVW for non-CDL or CDL use
Automatic Transmission
Tuck-a-way Liftgates or Railgates
AM/FM Stereo
Driver Side Air-Ride Seats
Full Air Brakes
Slat lined & 2 rows of E-Track for versatility in tying down cargo
Air Conditioning
Professionally spec'd for commercial needs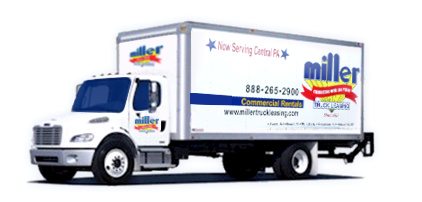 Straight Truck - Stake Body
24' Body
26,000lb or 33,000lb GVW for non-CDL or CDL use
Automatic Transmission
Power tuck-a-way lift gates on some trucks
AM/FM Stereo
Driver Side Air-Ride Seats
Full Air Brakes
Air Conditioning
Professionally spec'd for commercial needs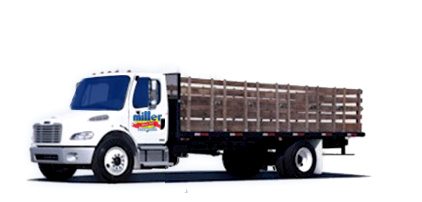 Light Duty Truck
16' Body
14,500lb & 16,000 lb GVW for non-CDL use
Power tuck-a-way lift gates
AM/FM Stereo
Power Steering
Automatic Transmission
Air Conditioning
Professionally spec'd for commercial needs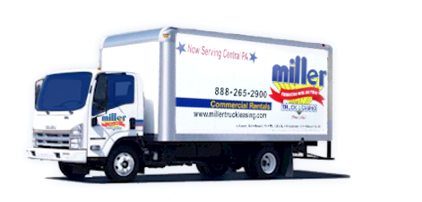 Light Duty Vans
Great Fuel Economy
Overdrive Transmission
AM/FM Stereo
Power Steering
Upgraded Interior
Air Conditioning
Professionally spec'd for commercial needs