Lakewood, NJ Full Service Truck Leasing
Your One Stop Fleet Management Shop
As a business owner, you're an expert in your field. But even experts need a little help every now and then! Choosing Miller Transportation group to handle all your transportation related needs will save your company time and money, allowing you and your staff to focus on offering high quality products and services.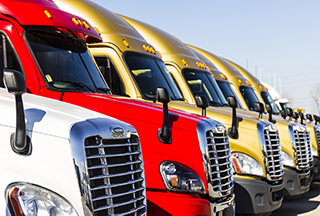 Comprehensive Truck Leasing and Rentals in Lakewood
If you need to move goods, we've got the right type of vehicle! As the Lakewood, NJ area's top transportation resource with over 100 years of experience, we have the technical know how to assess your needs and provide a personalized, professional solution - fast. Whether you're interested in renting or leasing, we can help you build and maintain the perfect fleet, engineered exactly to your specifications.
Learn About Our Leasing Solutions
Fleet Service & Maintenance
Just like our leasing services, our maintenance programs can be completely customized so you get just what you want, with no unnecessary charges. We offer everything from schedules inspections to emergency repairs and 24/7 roadside assistance. And, when your fleet is being worked on, we'll also provide loaner and rental vehicles so your operations can get back on schedule as soon as possible.
Check Out Our Maintenance Programs